Welcome
Home of British type Golden Retrievers
Located in Southern Ontario
1227 Roseville Rd.,
Cambridge, ON
N1R 5S3
Boarding is available!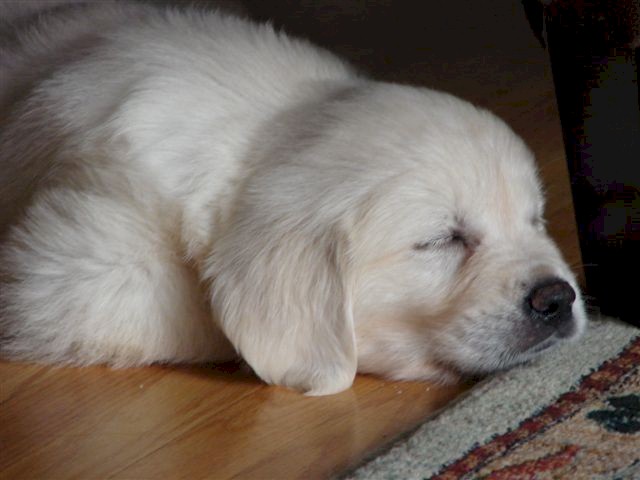 I have been breeding Goldens for most of my life! As a professional dog handler for 38 years, there are many breeds of dogs that I know and love and I do appreciate most breeds of dogs! Yet I have to say I have never bred anything else other than Goldens (oops, sorry, my first litter in 1963 was a litter of Collies!). Golden Retrievers are the very BEST, and to this day I still love and respect them. After achieving somewhat success in both conformation and now the "hunt test" titles, there is a renewed respect for 'form = function' and as a licensed "dog judge" I will certainly keep this in mind when I pass judgment on any dog that was bred for a purpose!
I am proud with what I have accomplished: Goldens that are free from genetic problems and are sound in mind and body and are a real joy to live with and look at!
One more comment that I would like to include: The colour of a Golden's coat does not dictate whether he might be English or American in style. English style Goldens range in colour from cream to dark gold! As a breeder and judge of Golden Retrievers: colour is the last thing I would consider. Let us ignore the colour of the coat and appreciate the innate temperament and the conformation .
I have received an award & thought I should share!
Lifetime member of the Canadian Kennel Club
Member of the Canadian Dog Judges Association
PLEASE CHECK OUT MY RECENT AD!