Presents
Champion Skylon X Marks The Moment
Sire: Skylon Alexander Crosby
Dam: Skylon Yardley
Whelped: June 4, 2002
All Clearances

Not a great picture!


Portrait of Mark by Kathy Hagerman, his foster Mum & a talented artist.

Beautiful boy!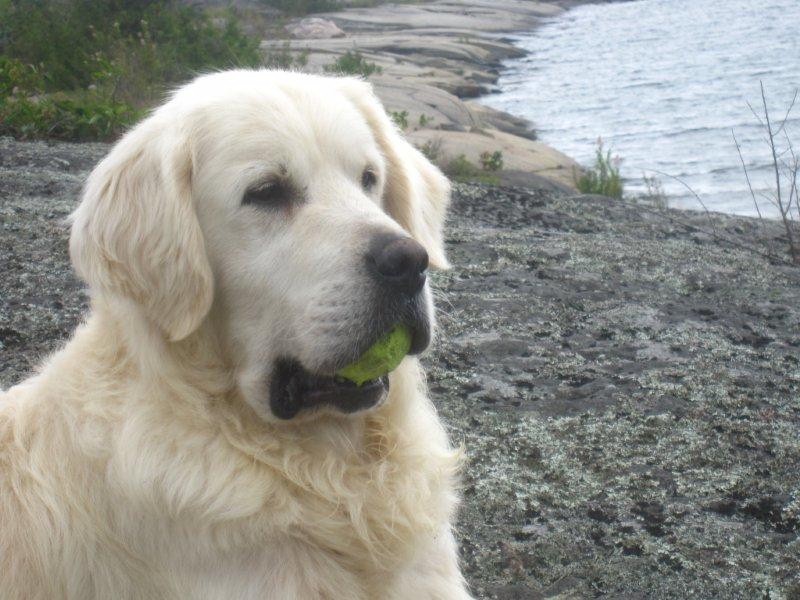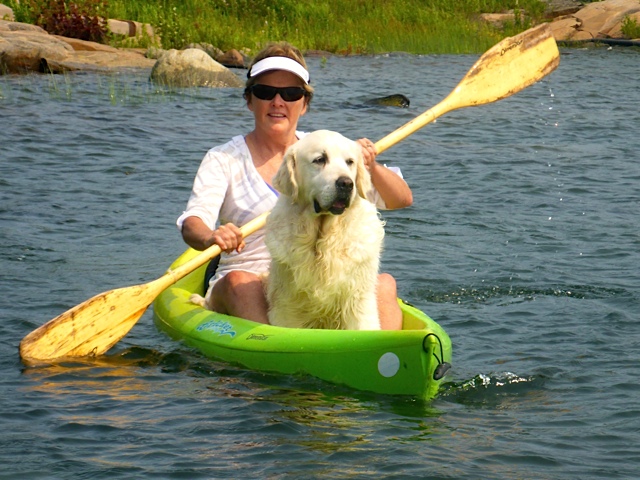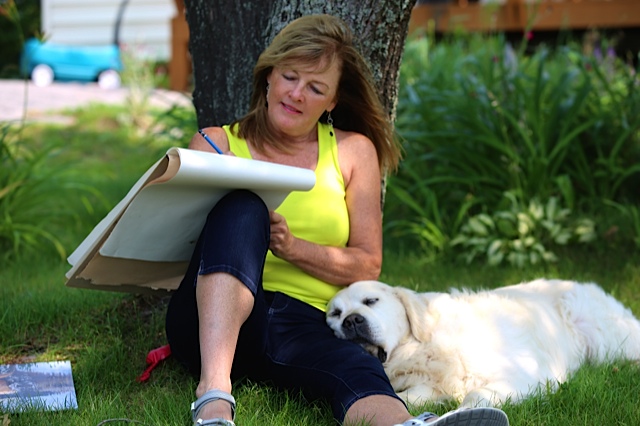 Mark (aka Marcus) enjoying life in his retirement!
Hi Judy
Marcus is great! He looks fit, happy, and beautiful! But I am a little prejudice!! lol
I make his food which he loves. I steam broccoli, carrots, apple, kale, pumpkin etc. and brown rice. I mix that with raw performance, pure chicken and bone finely ground. He loves it and I'm hoping it will extend his life.
Can't believe that he is going to be 13 this year!!! His short distance eye sight is not that great so he doesn't like stairs. Lucking we don't have a lot of stairs on the main level. His hearing is also not as good but these things do deteriorate with age. We're all felling that. lol He is a fast learner and thinks it's his job is to suck up to al my customers….which they seem to love.
Here is a pic of him kayaking last summer at the cottage. He can swim but only when he has to so getting in the kayak with me made him a little nervous. He wants to be with me ever second so he just does what I ask. He's like a kid…when he success with something new he is so excited.
How many dogs do you have now?
Kathy
.