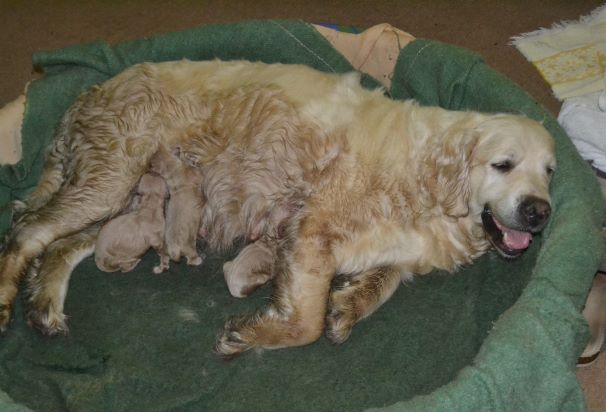 Disappointing! Only 3! ! boy & 2 girls! Very large!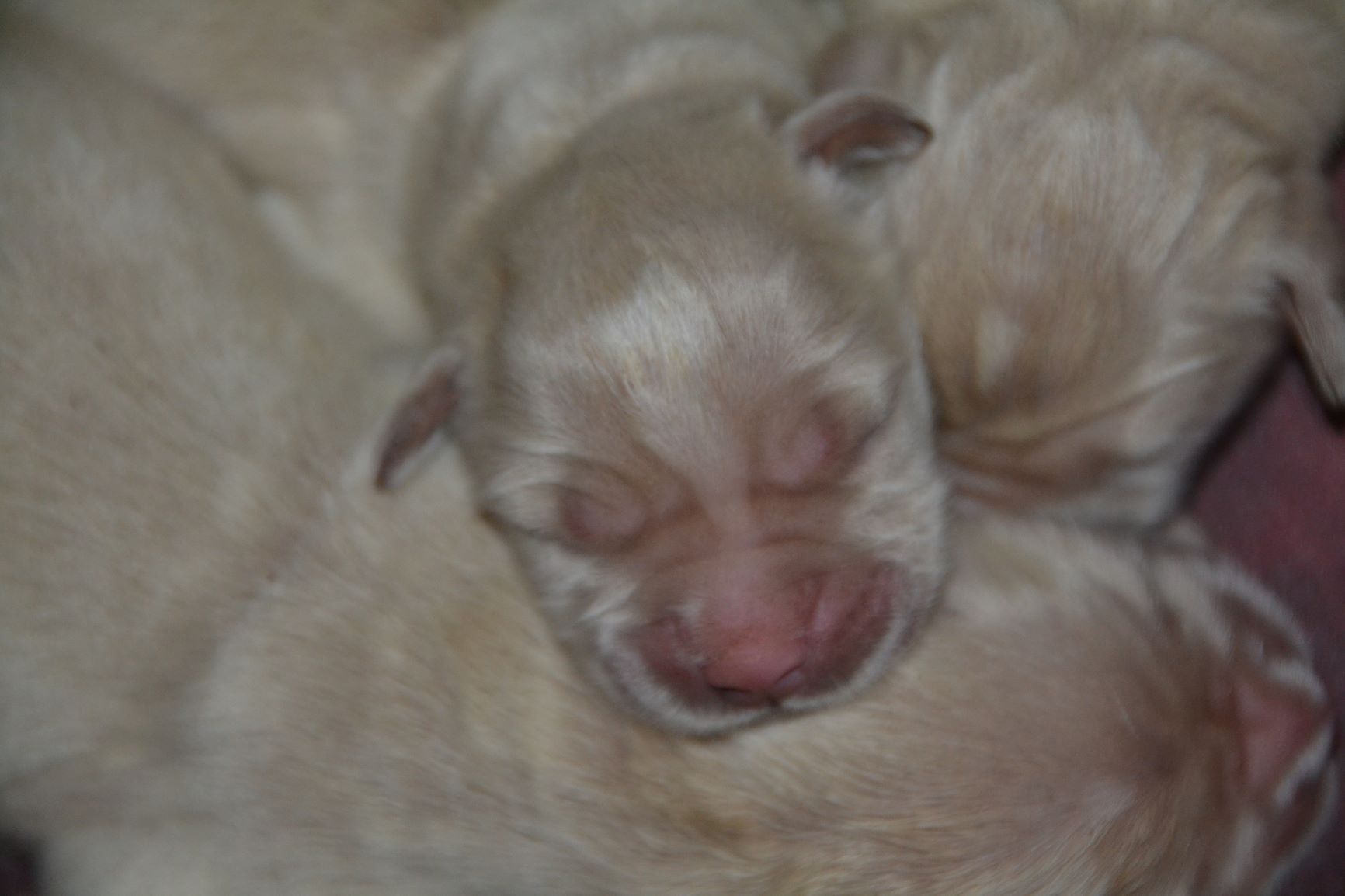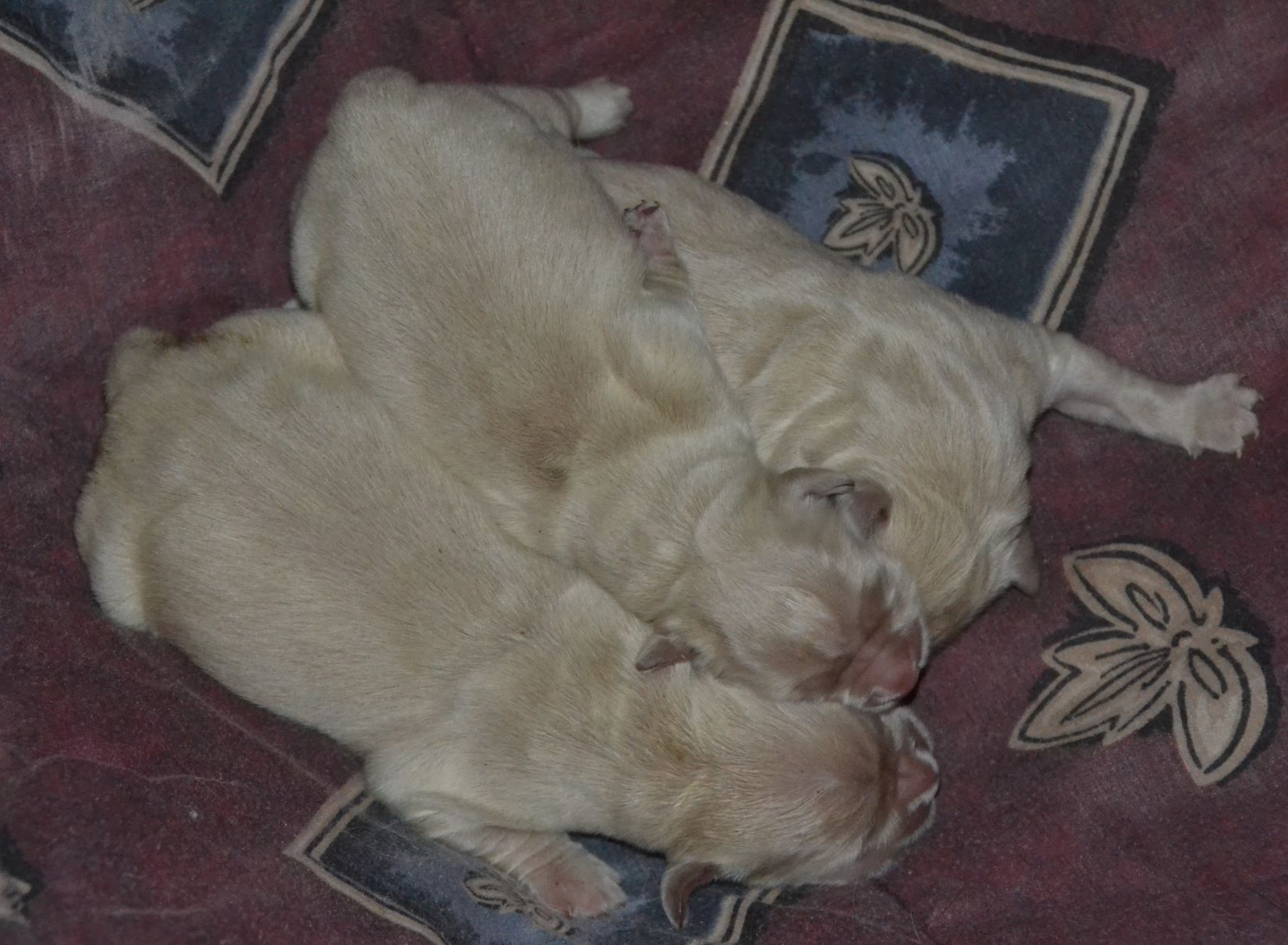 Big puppies!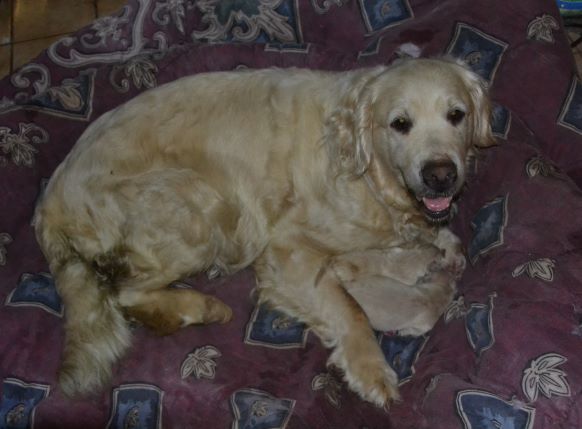 It is warm: nice for puppies, not so nice for Mum!
Sadly we have lost one of the little girls.
Tragically, the last female has gone! Fingers crossed for the remaining male!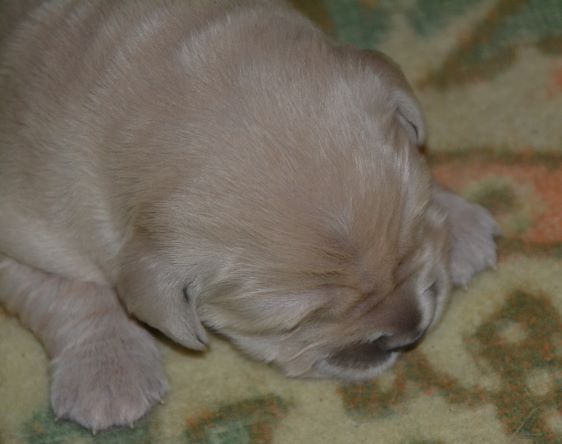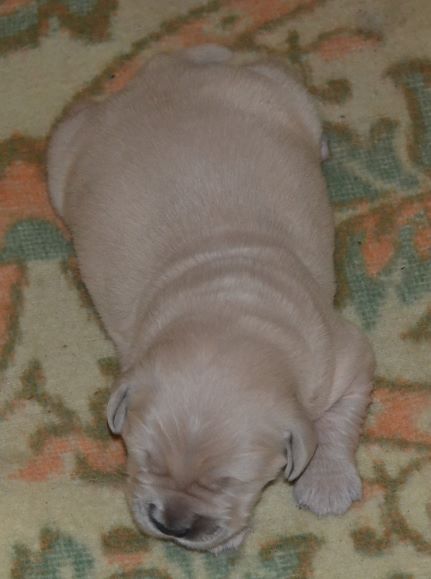 He is doing well!!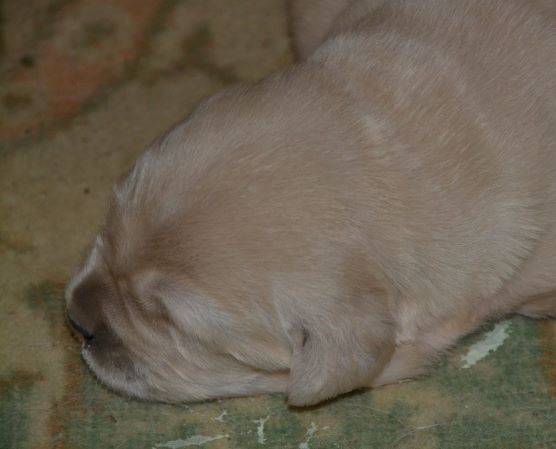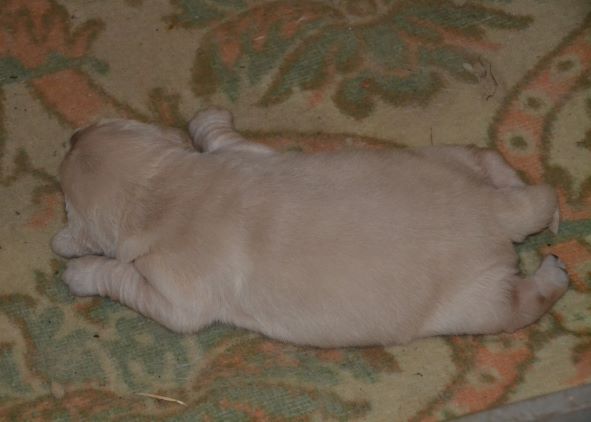 He is a little "porker"!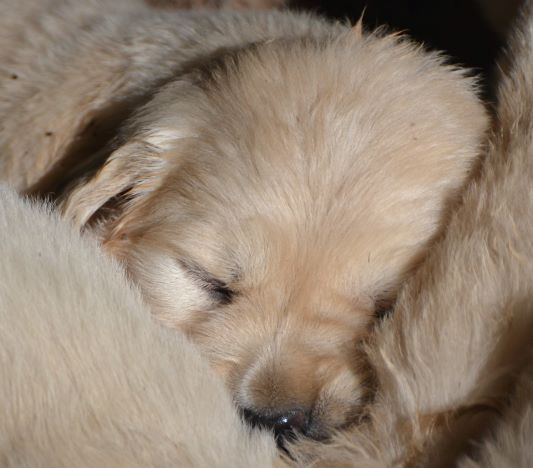 Lovely boy, enjoys outside for an hour or two each day!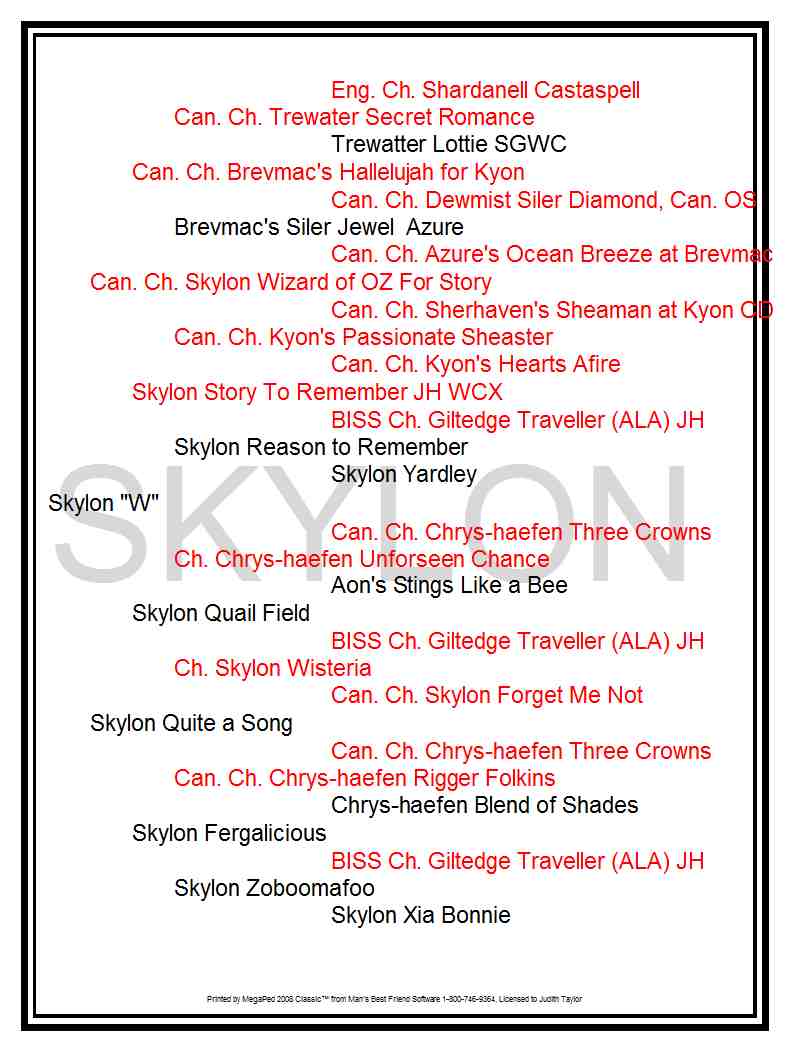 .