This is Busy as a puppy. She is mature now & absolutely beautiful! Unfortunately you will not see her in the show ring, she is a big girl: 24"!
Hi Judy

Just wanted to check in with you and let you know that Busy is doing well. Christmas was a big deal for her and she certainly enjoyed the season. I have placed a picture of her doing her best to catch a squirrel.

Best Regards,

Brendan Huggett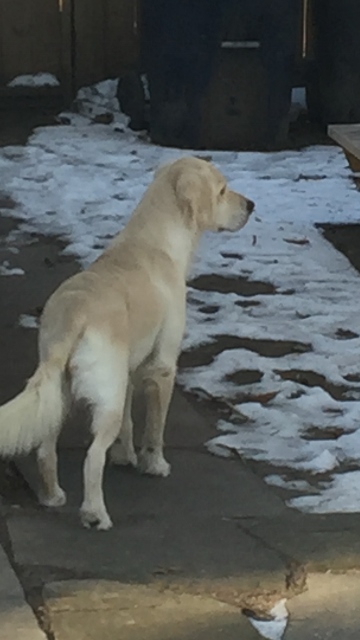 Just had a litter & her new coat is coming in. I have Gabby from her & I will post pictures, etc. as she matures.