Presents
Ch. Skylon Wisteria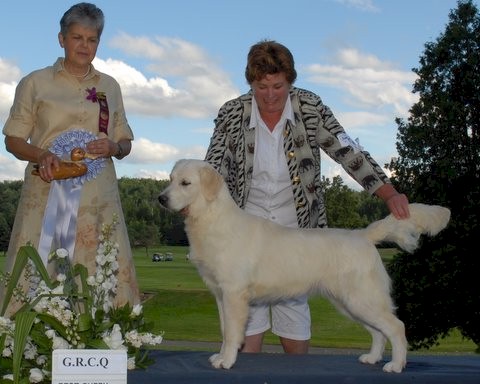 This is Wisteria winning Best puppy in Show at the Quebec Regional Specialty!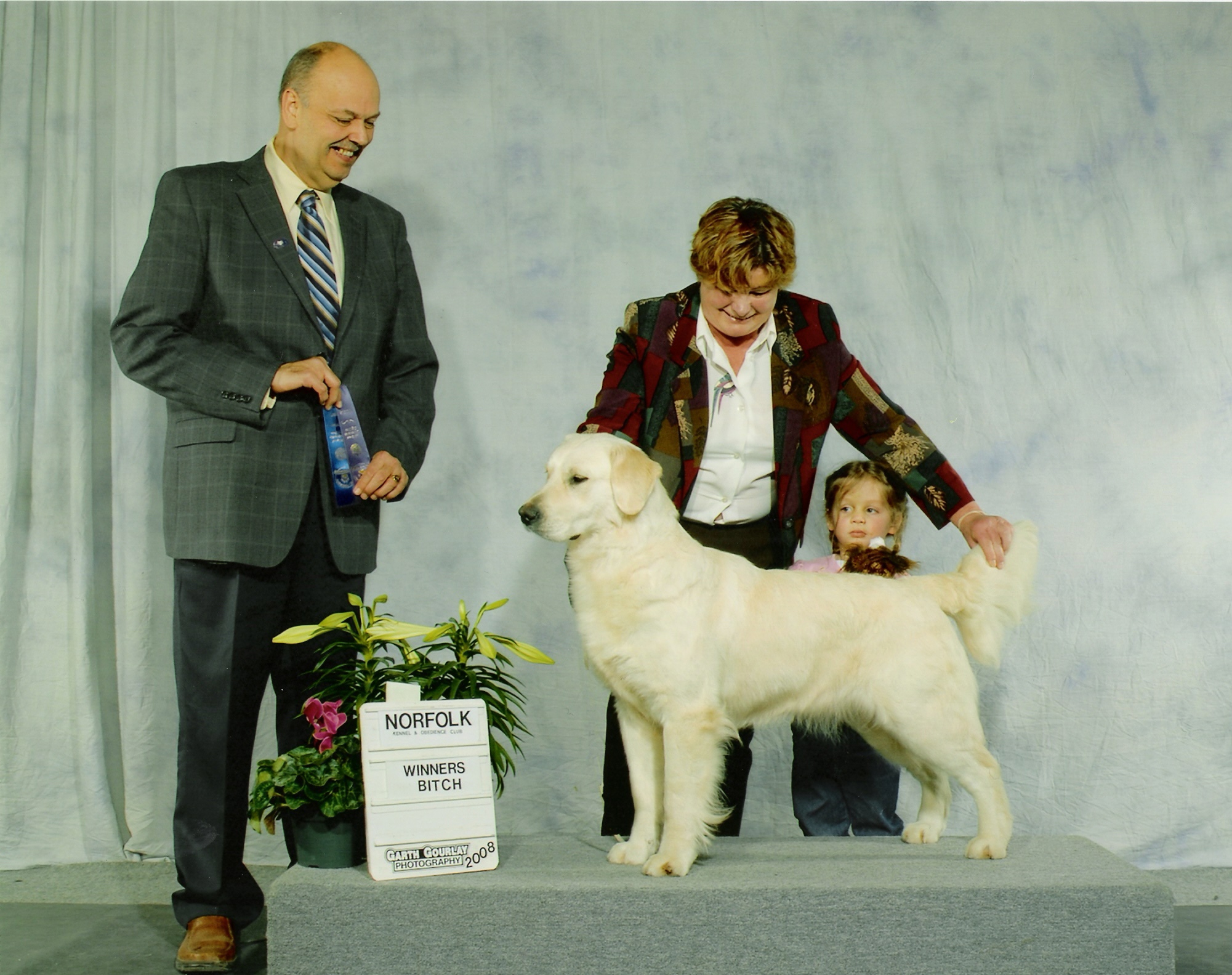 Here she is at 17 mos..
Flair is a puppy that I plan on keeping, but I have to say that her sister, Katie is just as nice & she is now available . I would really like to get her in to a show home! Tons of bone, very short coupled with an absolutely beautiful head. Flair is pictured at four months.